Rehome a Pet
We understand that sometimes pet owners find themselves in a position where they need support, or may even need to rehome their pet. Our priority is to help find a way for your pet to remain a member of your family. If you would like information to address pet concerns or need support to keep your pet, please call us at (972) 721-2256.
If a pet must be rehomed, we ask that pet owners explore all other rehoming options before bringing a pet to Irving Animal Services.
Surrendering a pet to Irving Animal Services should be a last resort. We work tirelessly to find positive outcomes for as many animals as we can, but we cannot guarantee an animal will be adopted. Animals may be euthanized for health or behavior issues.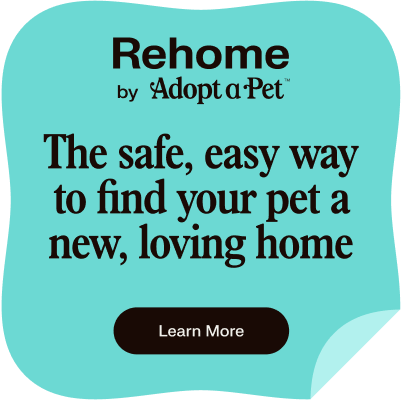 Rehome offers a simple, reliable and a free option for pet owners to find a new home for their pet instead of taking them to an animal shelter.
How it works:
Create an online pet profile through Rehome. The profile will be seen by millions of pet adopters.
Review applications and the Rehome team will help owners select the best pet adopter matches.
Meet adopters with Rehome's guidance for a safe and pressure-free meeting.
Finalize the adoption with Rehome's adoption contract to protect the transfer of your pet ownership.
Click the image to get started.
Rehome is a service provided by Adoptapet.com and the Petco Foundation.
Irving Animal Care Campus

4140 Valley View Lane
Irving, TX 75038
View Map

Phone: (972) 721-2256
Fax: (972) 721-2106

Animal Shelter

New Hours, effective Dec. 1

1 to 6 p.m. Tuesday

1 to 6 p.m.

Wednesday

1 to 6 p.m.

Friday

1 to 6 p.m.

Saturday

Closed Sunday, Monday, Thursday

Adoptions must be processed 30 minutes prior to closing.

Field Services


8 a.m. to 5 p.m. Daily

Emergency response only after normal business hours and on city holidays.